Theatre 121
is pleased to announce its spring production of
Sound of Music,
this final collaboration between Rodgers & Hammerstein was destined to become the world's most beloved musical. Featuring a trove of cherished songs, including "Climb Ev'ry Mountain," "My Favorite Things," "Do Re Mi," "Sixteen Going on Seventeen" and the title number,
The Sound of Music
won the hearts of audiences worldwide, earning five Tony Awards and five Oscars. The inspirational story, based on the memoir of Maria Augusta Trapp, follows an ebullient postulate who serves as governess to the seven children of the imperious Captain von Trapp, bringing music and joy to the household. But as the forces of Nazism take hold of Austria, Maria and the entire von Trapp family must make a moral decision.
THE ARTISTIC TEAM
Artistic Director:
Aaron Gomez
Vocal Director:
Alayna DeVar
Choreographer:
Bridget Kuehnert
COVID GUIDELINES:
Masks must be worn when not in the audition room. Proof of vaccination for everyone auditioning will be required.
WHEN:
Auditions will be Sunday, January 23rd and Monday, January 24th from 6:30-9:30p.m. Callbacks (by invitation only) Wednesday, January 26th from 6:30-9:30p.m.
WHERE:
Woodstock Opera House (Community Room), 121 W Van Buren St, Woodstock, Il. Please enter through the front door of Opera House. Street and lot parking available.
WHAT TO BRING/PREPARE:
One minute of a classical musical theatre song (preferably not from the show) Bring sheet music. There will be an accompanist. No acapella singing. We will be doing cold readings from the script. Please bring a current headshot and resume if available. Save time and print/fill out your audition form at home. Please be honest when putting down your conflicts, this assists us in creating an efficient rehearsal schedule.
REHEARSALS:
Rehearsals will be Sun, Mon, Tues, Thurs in February and March. There will be a detailed rehearsal schedule given out at the read thru. Tech week is mandatory Sunday, April 3 -Thursday, April 8
PERFORMANCES:
Woodstock Opera House
Friday, April 8th at 8:00p.m.
Saturday, April 9th at 2:00p.m. 8:00p.m.
Sunday, April 10th at 2:00p.m.
Friday, April 15th at 8:00p.m.
Saturday, April 16th at 2:00p.m. & 8:00p.m.
Friday, April 22nd at 8:00p.m.
Saturday, April 23rd at 2:00p.m. & 8:00p.m.
Sunday, April 24th at 2:00pm
​
CAST:
Maria Rainer
(Stage age 20-35): A postulant at Nonnberg Abbey – a headstrong, free-spirited young woman. She is spunky, opinionated, warm, resourceful, youthful, gentle and kind with much determination.
Captain Georg von Trapp
(Stage age 35-45): A retired Austrian naval captain. He is a widower. He's polished, yet very military in the way he runs his life; underneath, he is warm, understanding and determined. Regimented, dignified, commanding, manly, polished, noble, intelligent.
Max Detweiller
(Stage age 30+): A theatrical agent and First Secretary of Education and Culture – a personal friend of Von Trapp and a sort of uncle to his children. He is clever at his job, charming, witty, and quite pushy to get what he wants. He has a humorous personality. He enjoys the good life and those that live the good life.
Elsa Schrader
(Stage age 35-45): A very wealthy widow, who is president of her late husband's corporation. Elegant, sophisticated city person. Clever and canny, she has begun a flirtation with Captain Von Trapp. She is very much into making a good social arrangement.
Mother Abbess
(Stage age 40+): The Mother Abbess is an inspirational leader for all the nuns at the Abby. She is a true big-hearted mother figure, loved, adored and respected. She has a bit of hidden spunk.
Rolf Gruber
(Stage age 16): Suitor to Liesl, telegram delivery boy, later Nazi soldier. A very pleasant young man, somewhat aggressive but in a gentle way.
Liesl von Trapp
(Stage age 16) Liesl is the eldest of the Von Trapp siblings. She is innocent, naïve, coy, flirtatious, headstrong and infatuated with Rolf. She is pretty but unsophisticated and tends to think everything is wonderful. She has a maternal edge to her and cares very deeply and lovingly for her younger siblings.
Friedrich von Trapp
(Stage age 14): He has a tough exterior and is very much trying to be "the man" of the family.
Louisa von Trapp
(Stage age 13): She is clever, and full of mischief. She is the master of pranks and enjoys pulling them on others. She is quite a tomboy, has a rebellious attitude, and misses her mother a great deal.
Kurt von Trapp
(Stage age 10): He is the second boy and the middle of the children. He often tries to act manly and is outspoken against the previous governesses. He is gentle and a peacemaker.
Brigitta von Trapp
(Stage age 9): She is smart as a whip, very perceptive and always tells the truth whether you like it or not. She's an avid reader and suspicious of "Uncle Max".
Marta von Trapp
(Stage age 7): She is one of the quietest Von Trapps. She loves the color pink, is very inquisitive, smart and gentle.
Gretl von Trapp
(Stage age 5): She is the youngest Von Trapps. She is very quiet when first introduced by her father. She is sweet, loving and wants attention. She must have the cute, adorable and endearing factor.
Sister Berthe, Mistress of Novices
: A follower of strict tradition and not a fan of nonsense.
Sister Margaretta:
Mistress of Postulants
, very kind, understanding and concerned.
Sister Sophia:
Neither demanding nor critical, sticks with the rules.
Franz
: The butler. A middle-aged man who was once the Captain's orderly in the Imperial Navy, Franz is nervous about the rising political tension in Austria but knows he won't be able to fight it.
Frau Schmidt:
The housekeeper. Efficient and professional, she may appear stern, but she cares deeply for the Captain and wishes only for the family's happiness.
Herr Zeller:
Appointed Nazi official who is to prepare Austria for the Anschluss.
Admiral von Schreiber:
A German admiral who is now working with the Nazi party to recruit Baron von Trapp.
Baron Elberfeld:
Neighbor and friend of Captain von Trapp. He is of the oldest family in the valley.
Baroness Elberfeld:
Baron Elberfeld's wife
ENSEMBLE:
*Some actors/actresses will also play minor supporting roles*
5-6 male ensemble members (16-60+ years) – Nazi soldiers, neighbors, Salzburg citizens, contestants in the Festival concert.
5-6 female ensemble members (16-60+ years) – Salzburg citizens, new postulant, nuns, novices, postulants and contestants in the Festival concert.
*There is no pay
Click the link below for an audition slot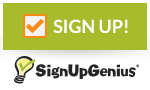 Download & Print your audition form